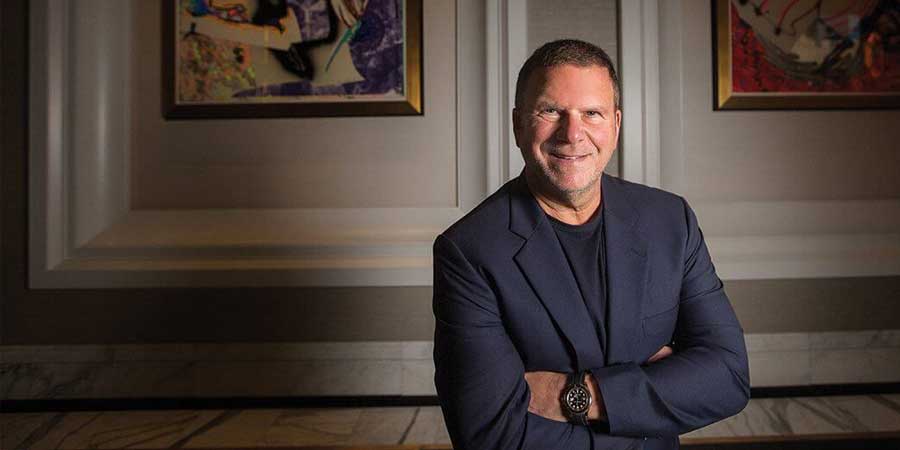 The American billionaire Tilman Fertitta got approval to build a brand new casino resort on the Strip in Las Vegas. Earlier the chairman, CEO, and owner of Landry's Inc, bought a 270,000 feet square plot for a whopping 270 million US dollar. The new casino resort on Las Vegas Boulevard will have 43 stories and a total of 2.420 rooms.
Fertitta Entertainment receives approval
This month was an important week for Fertitta. The American businessman finally got approval by the Clark County Commission to build a new casino resort on the strip. Fertitta's lawyer Rebecca Miltenberger was very happy with the approval and stated the following.
"We are very excited to bring this project to fruition over the next two years,"
Total initial investment of 3 billion dollar
Although the $270 million dollar for the building plot seemed like a lot it is a drip in the bucket compared to the full initial investment that will need to be made to realize the casino resort. David Katz, analyst at Jefferies & Co, expects that the full project will require an investment of roughly 3 billion dollars.
The investment of 3 billion dollar is of course huge but certainly not impossible for Fertitta. Forbes estimates the total worth of the American billionaire to be 7,9 billion dollars. Not only is Fertitta the owner of Landry's Inc, but he is also owner of the Houston Rockets and the Golden Nugget casino downtown Las Vegas. In addition to this the entrepreneur owns a big portfolio of restaurant, hotels, and other entertainment enterprises.
Unique piece of real estate
Jeff Cantwell, executive vice president o development at Fertitta Entertainment said in a statement that they have ''acquired a truly unique piece of real estate and are actively exploring this development opportunity''. The plot of ground which the company bought earlier contained a Travelodge motel, a small mall, and a Tex-Mex restaurant. After buying the plot the company cancelled all the agreement with the tenants which allowed the company to demolish all buildings and build something new.
Although most is ready to go nothing is certain yet. '' While we continue to go through the review and planning process, no firm decision has yet been made concerning our future plans.''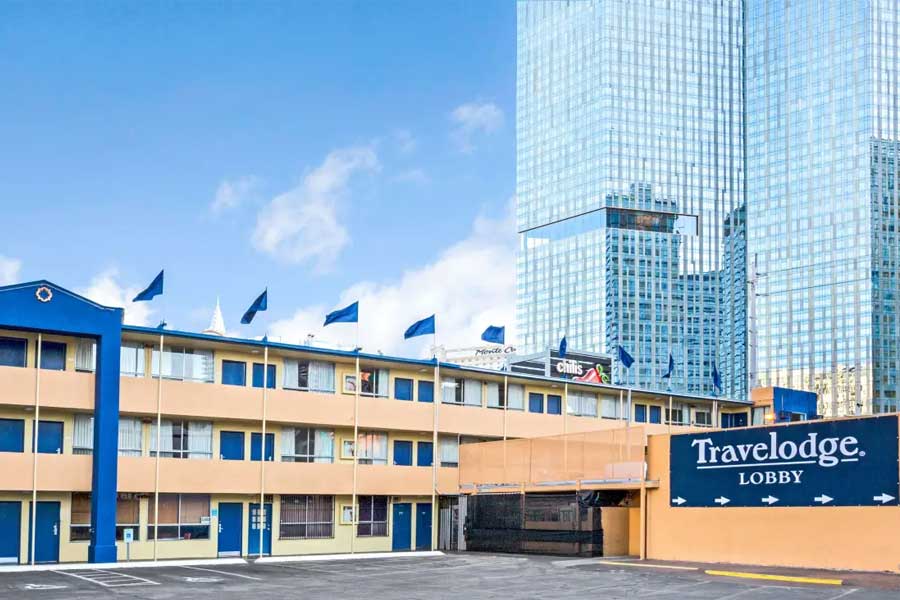 Massive new casino resort with endless possibilities
Tilman Fertitta is very serious about his new project and that's why he is aiming high. He is looking to build an upscale project on roughly 6 acres. The new resort will be built at the southeast corner of Las Vegas Boulevard and Harmon Avenue. When finished the resort will include multiple restaurants, a convention space, a spa, a fitness center, an auto showroom, a wedding chapel, and a theater with over 2,500 seats.
The new Las Vegas strip resort will also be something for the rich and famous. They can enjoy luxurious suites and villas, VIP salons, glamorous bars, and special lounges for high-limit gamblers.
New developments on the Las Vegas Strip
Fertitta is not the only one who is looking to build a new resort in Las Vegas. In August the Clark Country commissioners also approved plans by an investment firm from New York, Gindi Capital, to build a new three-story retail complex just south of Fertitta's building site. This new project will include retail shops, restaurants, and some sort of outdoor entertainment on a 300,000 square feet plot.
On top of Gindi Captail plans the New York's Flag Luxury Group is working on a four-story retail complex at the southwest corner of Las Vegas Boulevard and German.
US casino industry remains a booming industry
The new Las Vegas Strip resort by Fertitta is just one of many new casino projects in the US. Recently Caesars Entertainment announced that they teamed up with property developer SL Green Realty Corp. to pursue a gambling license for a new casino on Times Square (New York).
"We believe that Times Square offers the best location for a new resort casino that can attract tourists and benefit local businesses. We're excited to pursue this license with Caesars and our many local partners. Our approach will ensure that under-represented communities benefit both in terms of employment and investment opportunities," said Marc Holliday, CEO of SL Green.
The idea of the partnership is to turn 1515 Broadway into a unique new entertainment and gaming destination. Caesars Entertainment is certain that the new project can provide ''billions in revenue'' for the city and state.
If Caesars gets approval, they will build a five-star gaming resort on Times Square which includes a Broadway Theater for The Lion King.
"A casino in Times Square is in keeping with existing uses in the area. Times Square is the center of the entertainment universe. Because we are proposing a renovation, once the license is issued, we can open quicker than other facilities, which require entirely new construction, changes in law, and will be disruptive to their local communities."
Not that long ago the New York Gaming Commission appointed the first three members of the Gaming Facility Location Board, that will oversee the licensing process in the downstate region. The board can provide companies with a total of three gaming licenses. Each license will cost a minimum of $500 million, and Caesars is not the only one applying for one. Competition will be fierce, with Wynn Resorts, Bally's, Las Vegas Sands, MGM Resorts and Genting are all in the running for a license.